What's happening...
THANKSGIVING DAY MASS
will be held Thursday, November 24th at 9:00am.
The Priest and Staff of St. Andrew wish everyone a blessed and peacefull holiday with your families.
The Parish Office will close at 12:oopm on November 22, and stay closed the remaining of the week in observance of the holiday. There will be no 7:30am Mass on Thursday or Friday, and no Friday Adoration. Happy Thanksgiving!
Upcoming events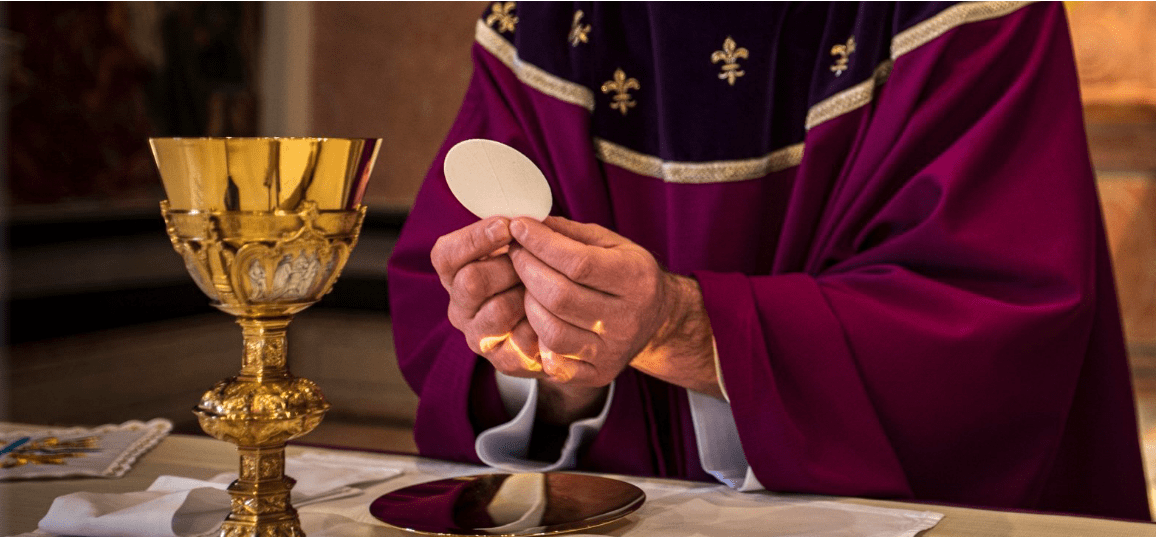 National Eucharistic Revival - A three-year revival of devotion to the Real Presence of Jesus in the Eucharist begins with the Diocesan phase, from June 19, 2022, through June 11, 2023.
The Diocese of Venice will hold a Diocesan-wide Eucharist Congress in Fort Myers on Saturday March 25, 2023.
More information coming soon!
For more information on Eucharist Revival click here
Para más información sobre el Avivamiento Eucaristico Nacional clic aqui
For the Eucharistic Revival prayers in English y en español click here
We Need Your Support
For your convinience, you can securly make your contributions online through WeShare. Click on the image below
Visit our donations page for more tithing options
2022 CFA
Click on the image to donate online to benefit St. Andrew's portion of this year's CFA.
Formed.org


Create your FREE account today to enjoy all the great Catholic material on Formed.org
This week on Formed.org
Grow closer to our Lord this Advent season with the many options FORMED has for ALL agaes
Mass Schedule
WEEKEND MASSES
Vigil: Saturday 3:30pm, 5:00pm
Sunday Schedule:
7:30am, 9:00am, 10:30am
12:00pm (Mass in Spanish)
WEEKDAY MASSES
Monday - Friday: 7:30, 9:00am
Saturday: 9:00am
National Holidays: 9:00am
HOLY DAYS
See our weekly bulletin for information on specific feast day schedules.
Confession Schedule
Saturday: 9:30-10:30am
and 7:00-8:00pm
(or by appointment)
Adoration of the Blessed Sacrament
Monday: 7:00-8:30pm
Friday: 2:30-4:30pm
Saturday: 6:30-8:00pm (simultaneous with Confessions, a special invitation offered to Families)
Hours
Parish Office Hours
Monday - Thursday:
8:00am - 12:00pm, 12:30pm - 4:00pm
Closed 12:00-12:30pm
Closed Fridays in June & July

Church Hours
Monday - Thursday: 7:00am - 2:00pm
Friday: 7:00am - 5:00pm
Other Prayer
Holy Hour & Rosary: Saturday - 8:00 am
Daily Rosary: Monday - Friday - 8:25 am
Prayer for Priests: 9:30 am (immediately following 9 am Mass), Marian Chapel
Parish Mailing Address
2628 Del Prado Blvd S.
Cape Coral, FL 33904
To see it on a map, click the "Find us on a map" link at the top of the page.